An exceptional place to nurture new ideas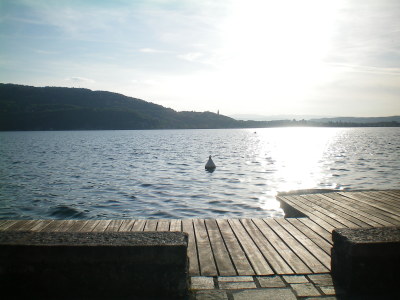 Located on the shores of Lake Annecy, Les Pensières Center for Global Health is a world-class facility devoted to global public health that was founded by the Mérieux Foundation to encourage new ideas and promote exchange among leading scientists. The Center is helping the Mérieux Foundation achieve one of its primary objectives: to foster exchange among public health stakeholders, increasing and spreading knowledge about infectious diseases, and to support the emergence of innovative  projects. The Center thus hosts health professionals from developing countries for scientific symposiums and training programmes on subjects such as vaccinology (ADVAC) and diagnostics (ACDx). Stimulating cooperation between researchers, clinical staff, health practitioners and business executives, the Centre is passionately dedicated to nurturing new ideas and strengthening ties between the industrialised and developing world in the global fight against infectious diseases.
Since its creation in 2009, the FEH works in collaboration with the Les Pensières conference centre in Annecy.